Icom IC-705 HF/VHF/UHF Portabel All Mode Transceiver
Neu vorgestellt auf der Tokyo Ham Fair August 2019! Preis und Lieferzeit sind noch nicht bekannt.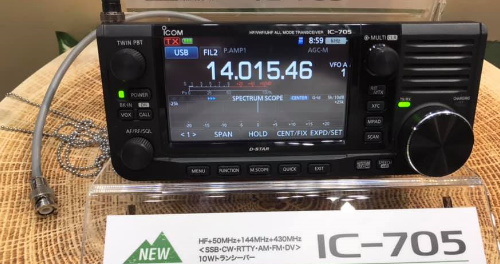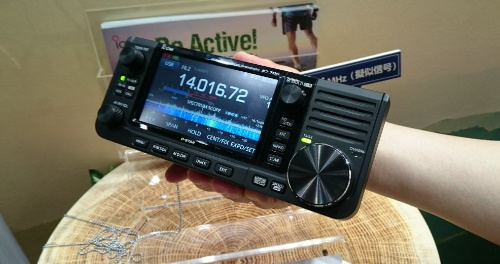 The Icom IC-705 saw its debut at the Tokyo Hamfair August 2019. This new portable QRP transceiver covers HF, 6 meters, 2 meters and 440 MHz. It provides up to 5 watts RF output with the supplied BL-272 battery, or up to 10 watts when operating from 12 VDC. QRPp 500 mW also supported. MicroSD port for firmware upgrade, programming, voice recording and GPS log data. All this in an amazing 7.9 x 3.1 x 3.3 inch (20x8x8.5cm) chassis that easily fits in one hand. And only 2.25 lbs. (1kg) (without battery)! Includes DC power cord, BP-272 battery, speaker mic and VHF/UHF BNC whip antenna. The ultimate backpack, multi-mission transceiver that fits in your hand.