How to listen to Hurricane Net Frequencies [ HWN ]
"I am a amateur radio operator and am a member of The Hurricane Watch Net. We have been in operation for 50 years and provide support to The National Hurricane Center during the hurricane season. I plan on broadcasting our activations from my station here in New York.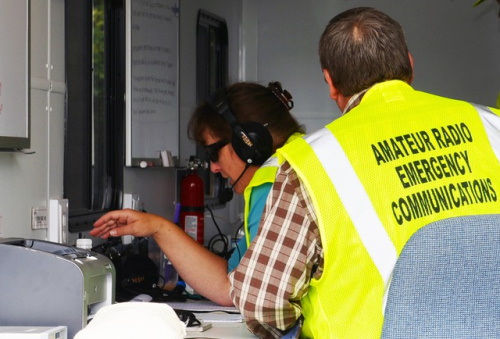 This feed includes:
Generally, we use only one frequency at a time determined by propagation conditions.
Callsigns used – individual amateur radio callsign determined by the participants. Also, the amateur radio station (WX4NHC) located at The National Hurricane Center in Miami, FL is a part of our group.
This broadcast will originate from my home amateur radio station, NN2NN, utilizing my transceivers and antennas located in Niagara Falls, NY."
You can also monitor the Hurricane Watch Net via a number of WebSDRs on the KiwiSDR network and even potentially via the U Twente WebSDR in the Netherlands (although a WebSDR in North America would be preferable).
Quelle: QRZ NOW